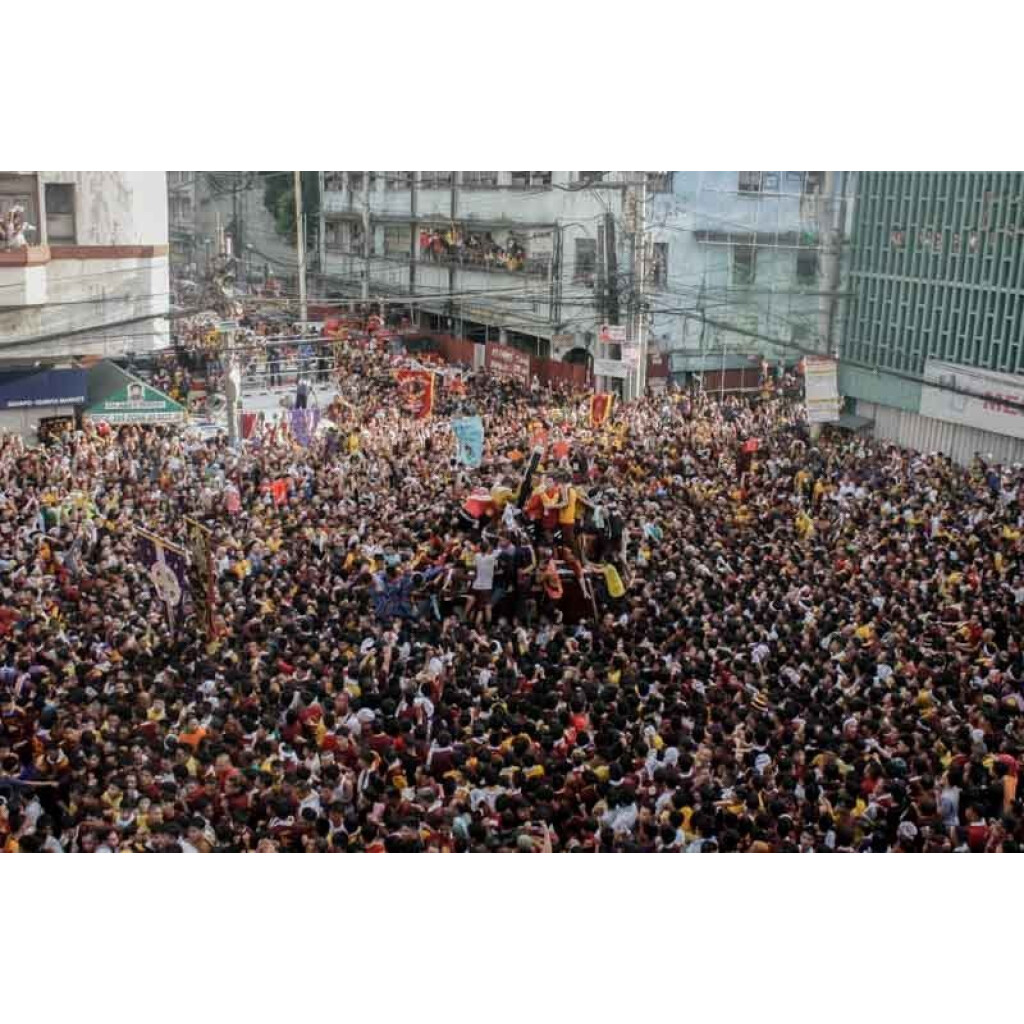 By Fernan Angeles
FOR the first time in so many years, the annual feast of the Black Nazarene in Quiapo Manila would not be drawing millions of pilgrims as the traditional "traslacion" had just been scrapped amid the continued threat of the virus from Wuhan, China.
Quiapo Church officials made the announcement on the cancellation of the grand procession of the Black Nazarene.
However, Catholic faith believers may opt to attend more than a dozen masses on the feast day itself, January 9.
Citing the tens of thousands who attended this year's first Friday mass, Rev. Msgr. Hernando Coronel, rector of the Minor Basilica of the Black Nazarene said that they are administering 15 masses at the Quiapo Church in Manila, adding that such measure would somehow help them prevent crowds.
"Nag-report naman tayo nung First Friday, nung New Year, talagang libo-libong tao. Salamat sa Diyos – takot na takot kami sa pangangamba na ma-accuse kami na nilabag namin ang social distancing – na-manage naman namin. Salamat sa kapulisan, sa barangay, at saka mga hijos namin," Msgr. Coronel said in a radio interview.
Aside from the mass services, which would start 4:30 a.m, Coronel said that they are setting up eight LED televisions screens and hinted at administering communion to believers in attendance.
Mass services will also take place in three other areas in the vicinity – eight masses at the Sta. Cruz Church, 6 at the San Sebastian Church and three at the Nazarene Catholic School.
The image of the Black Nazarene would remain as the main attraction of the feast. Coronel however said that far from how it used to be, pilgrims and churchgoers would not be able to kiss, touch or rub cloth on the image, which will only be for the eyes of the devotees.
5653
0
0
cookie-check
No Traslacion this year