Duterte tells allies to fast-track Bayanihan extension bill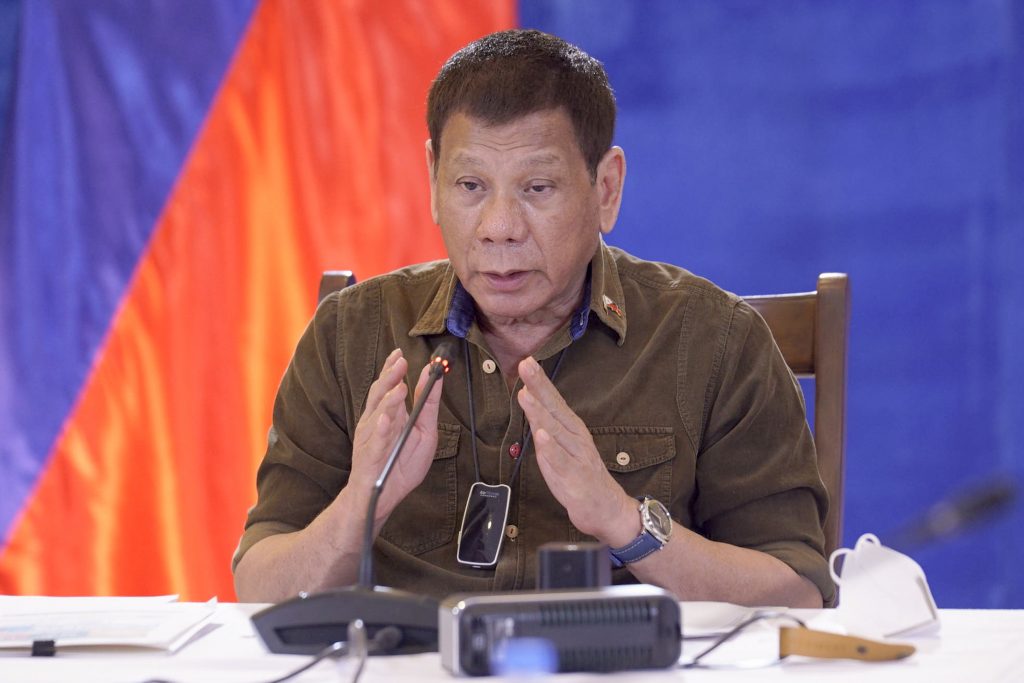 By Fernan Angeles
PRESIDENT Rodrigo Duterte wanted to make sure that Congress would be able to fast-track the extension of the validity of two spending laws by certifying the bill as urgent.
In a statement, Presidential Spokesperson Harry Roque said that certifying the Bayanihan extension bill will ensure that delayed COVID-19 response projects would still be rolled out.
Duterte certified as urgent a bill to extend the 2020 budget until Dec. 31, 2021, and the Bayanihan to Recover as One Act or Bayanihan 2, which allows the President to realign funds to address the impact of the novel coronavirus pandemic.
The extension of the validity of the two laws will "ensure the continuous implementation of various government programs, projects, and activities for addressing the COVID-19 pandemic, and altering economic recovery," Duterte said in a Dec. 14 letter to House Speaker Lord Allan Jay Velasco.
"This is to confirm that President Rodrigo Roa Duterte has certified as urgent the extension of the 2020 General Appropriations Act (GAA) and Bayanihan to Recover as One Act (Bayanihan 2)," Roque said.
Bills certified as urgent are exempt from a rule requiring lawmakers to study the measure for at least 3 days before voting on it.
Voting 221-6-0, the House of Representatives on Monday approved on final reading House Bill 6656 which gives the Duterte administration one more year to spend this year's national budget. The approval paves the way for the Senate to act on the measure.
Bayanihan 2 allocates a total of P140 billion to help sectors affected by the health crisis, and earmarks P25 billion in standby funds should the government need more money to finance COVID-19-related projects.
Annual national budgets expire at the end of every year, while emergency measures – like the Bayanihan 2 – would lose its validity once Congress adjourns session.
Once these spending laws expire, funds that were unspent have to be reverted to the National Treasury, and Congress would have to craft another law to authorize the executive branch to tap these funds for specific projects.
5619
0
0
cookie-check
Duterte tells allies to fast-track Bayanihan extension bill