7 Burning Questions with Korean star Son Ye-Jin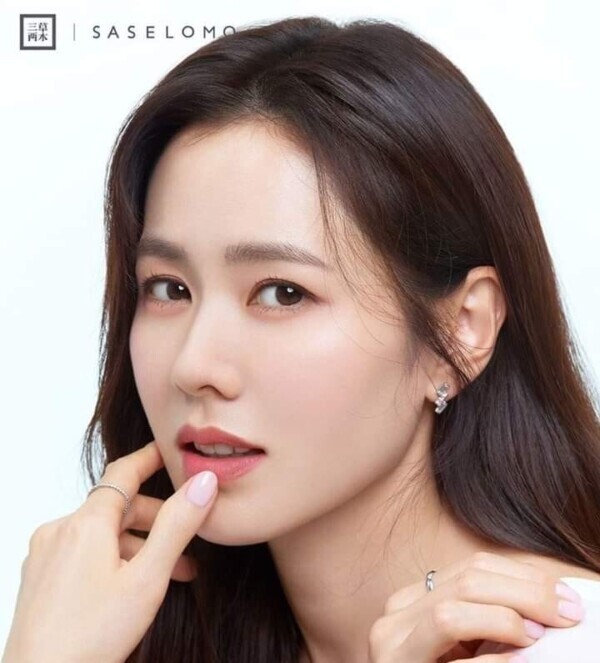 Korean actress Son Ye-Jin, star of the blockbuster Netflix series "Crash Landing On You," is very empowered, confident, someone who embodies beauty, grace and excellence.
That's how Alfredo S. Panlilio, Smart President and CEO and PLDT Chief Revenue Officer, would describe Ye-Jin who just joined Smart Communications as its latest celebrity endorser.
"Son Ye Jin's appeal is undeniable among Filipinos who have been swept by the Korean wave, and we are thrilled to fulfill their wish. This is one way of supporting the Hallyu passion of our customers, who put their trust in our network so they can binge-watch the latest K-dramas, stream K-Pop hits, and stay updated on their K-idols online," said Jane Basas, Smart's SVP and Head of Consumer Wireless Business.
Get to know more of Ye-Jin in this exclusive interview!
Question: What did you feel when you found out that a company from the Philippines has invited you to become their new endorser?
Son Ye-Jin: "I was very happy. Actually, I wanted to go to the Philippines and shoot. And the fans who loved the drama sent me so many messages of support on social media. I am really happy to shoot an advertisement for a Philippine brand and it's even better because it's a Smart advertisement. It's just so sad that I couldn't come to see all the fans in person but I'm always very thankful and happy to be able to meet them in this way."
Question: Can you tell us who is Son Ye Jin behind the camera, not as Son Ye Jin the actress?
Son Ye-Jin: "There's nothing special about me. In front of the camera, I'm always in character with the given role, so I tend to stick to it. But behind the camera, I think I'm just ordinary. I'm the same person as you guys."
Question: Do you have any advice for young people who are just getting started?
Son Ye-Jin: "Well, I am not sure if I've already succeeded, but I think young people who just started, not only in acting but also in other fields, are going to be so scared and experience hardships. Same as my experience. But it helps that I've always set a goal. And even if the reality is not close to that goal, just try your best to imagine yourself in that future and make the best out of everything. Then, think of it as a step closer to your dreams. Keep fighting!"
Question: Can you give us the most effective tip?
Son Ye-Jin: "I also haven't found it yet. Maybe that should always be our task. Especially my job, it's not like a switch that I can just turn off and turn on. So, there are times when I'm a little torn between the role and the real Son Ye Jin. But in the end, I tend to push myself more when I'm working. So, when I'm not working, I just rest and recharge so I can show you a better me. I think sometimes you shouldn't push yourself too hard and take some time to relax a little bit."
Question: You are very busy and also traveling a lot. Is there any technology that you think is most important when you travel?
Son Ye-Jin: "First of all, I'm a very organized traveler. There's always a limited time when you travel so I really think of how I can spend my time happily and effectively within that time. And most importantly, you must have a good roaming plan."
Question: You played a lot of different characters. Do you have any tips on preparing for new roles or learning new things?
Son Ye-Jin: "I played a lot of different roles. In my case, no matter what character I play, I try to find a similar aspect of myself in that character. I think that's the best tip I can give."
Question: It's important to stay healthy. Could you share how to maintain a healthy body and life?
Son Ye-Jin: "There is a health issue that the world is facing today. I also need to be healthy to be able to work. And health is the most important thing to be able to spend quality time with the people I love. That's why I'm constantly exercising and trying to eat good food."
1075
0
0
cookie-check
7 Burning Questions with Korean star Son Ye-Jin