6 Burning Questions (and Answers) with Jojo Bragais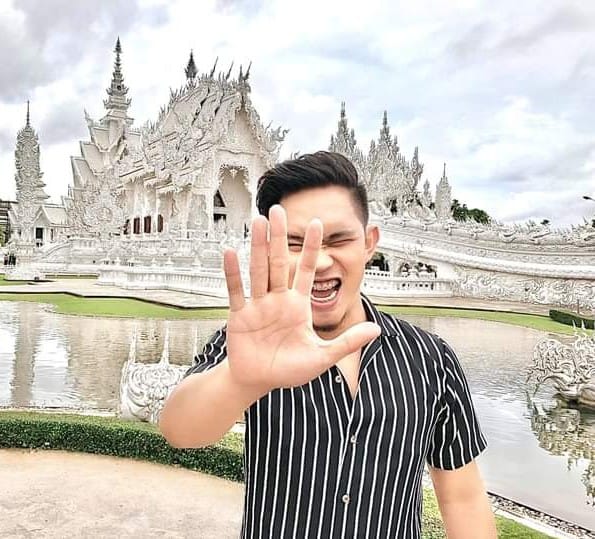 What's up, Jojo Bragais?
This hardworking CEO and Founder of Bragais Shoes is a man of many hats: he's into designing shoes, clothes, writing scripts and screenplay, video directing…..and hold your breath…..
Yes! Bragais gets busy with another exciting project that will surely surprise his fans. "I will announce it soon. Siguro hindi pa ngayon. Hilig ko na rin ito noon pa," said Bragais during an online chat recently.
Got any wild guess? Let's wait for Bragais to make the formal announcement about his new venture.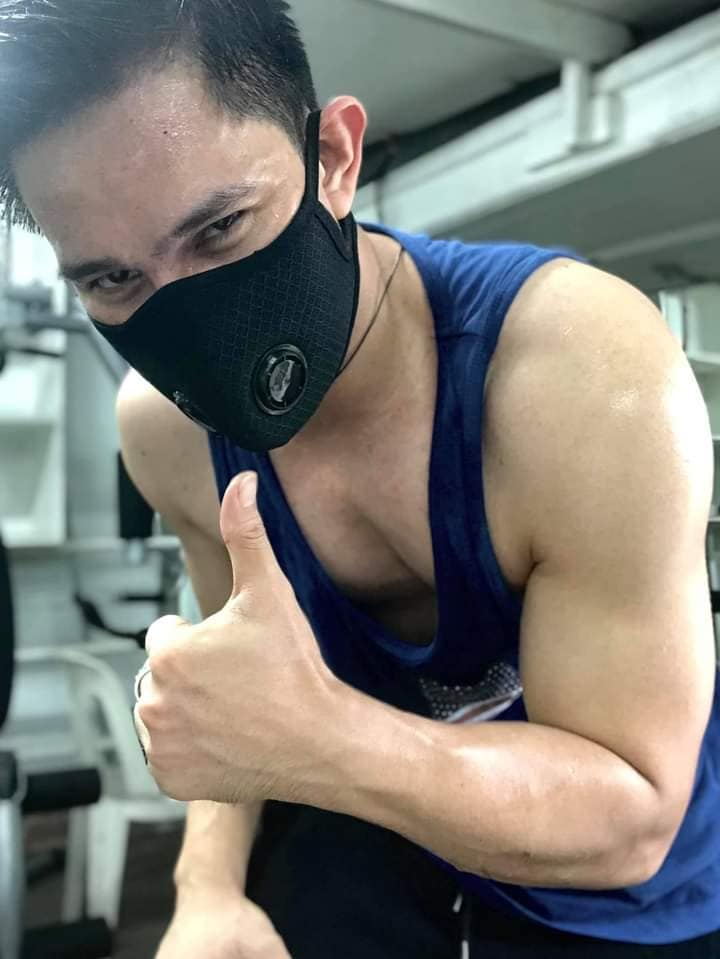 In the meantime, Bragais is thrilled that he finally achieved his desired body weight following days and nights of fitness activities.
"My fitness journey. From 88 kilograms to 70 kilograms now. Driving force? Using my pain wisely," said Bragais on Facebook recently.
Follow the fitness journey of Bragais and learn how to achieve that sexy shape!
1) PopNews: You are training a lot in the gym. Is that a doctor's advice?
Jojo: "First I just want to look good. My motivation is I want to see if I can build a body. I was in a relationship and the third party was someone na maganda ang katawan. So feeling ko, doon sa aspect na yun ako kulang. Kinausap ko yung guy. Feeling ko naman other aspects like being responsible, stable, good provider like a husband ako 'yun eh. But after that cheating incident, naisip ko na looks pa rin di ba? Like super pangit how I see myself;
2) PopNews: So what do you eat these days? Are there food you avoid?
Jojo: "I eat almost anything naman even rice. In moderation lang. More in veggies and protein-rich food. Yung sweets as much as possible wala but I do cheat days peo tikim lang talaga hindi lamon. hehehe I eat breakfast, lunch (with snacks) and dinner. I compute my calorie intake in a day. Sa akin, 2,300 k/cal ako. But I eat 1,800 k/cal. So pwedeng magamit ng body ko for energy yung own body fat ko. Pag may meeting naman, pwede naman ako tikim-tikim ng mga food."
3) PopNews: What are your favorite exercises?
Jojo: "I love chest, abs, and back exercises. But I always balance naman because hindi puwede maiwan ang other body parts. I was so fat kaya to make my stomach flat hard work talaga. A lot of hard work."
4) PopNews: Are you preparing for a big project these days?
Jojo: "Wala naman. But I am one of the newest hosts of a certain business-oriented TV show and I need to look slim para appealing sa camera since sa camera parang you're bigger on screen. Plus I am going to be an influencer for a certain fat-burning supplement which I am personally using and it's a good product. Noong kinausap nga ako for that endorsement wala ng second thoughts pa because prior to that na kinuha nila ako, user na talaga ako ng poduct nila. I want to endorse something I believe in;
"Noong pumayat ako, maraming offers. There's a certain project na they want me to be a part of a movie. But still I don't see myself acting. I really want to explore producing movies or series, writings scripts and screenplays for films and become a director. There's beauty and feeling of creating something out of nothing;
"Sa pagsusulat, para kang Diyos. U can give life, you can take life, puwedeng may makarma. Maingat ka because sa akin may mga buhay yung mga sinusulat ko and I don't want to fuck them up."
5) PopNews: Is there any special ritual you follow to stay fit?
Jojo: "Wala naman. Basic calorie counting lang. Like if I want to eat ice cream, I will sacrifice something so I can eat ice cream. Siguro I would run longer hours or avoid rice in the next meal."
6) PopNews: Your advice to people who want to burn body fat.
Jojo: "Since my hugot ako sa relationship, I believe the best advice is to commit to being healthy. Everything will follow and have discipline. I'm the kind of person na when I started something I won't stop until I get it. So commit to a goal and everyday, live for it. Same with life. Commit your dreams and you will succeed." – Robert Requintina
2215
3
0
cookie-check
6 Burning Questions (and Answers) with Jojo Bragais