Red Cross may sue PhilHealth over P1 billion default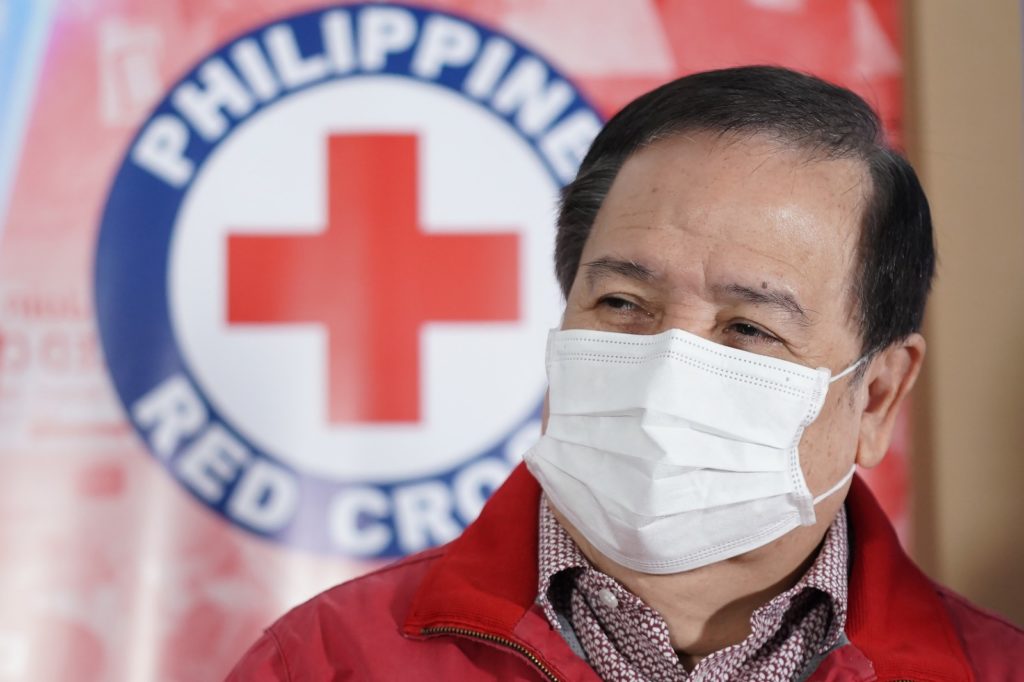 By Fernan Angeles
PROMISES are made to be broken, and for breaking its promise to the Philippine Red Cross on Monday, legal actions are set to be filed against the Philippine Health Insurance Corporation for its continued refusal to to settle its debt to the organization.
"Ayaw nila magbayad? Then we stop the testing. Hindi kami nagba-blackmail. We'll just have to go to take our legal courses of action," Red Cross chairman and Senator Richard Gordon said.
He however expressed hope that PhilHealth would finally abide by their commitment to pay soon adding that he does not want to resort to such move.
Gordon on Monday revealed that the PRC has yet to receive the expected settlement from the state health insurer, despite "numerous announcements that they will pay."
PhilHealth owes the humanitarian organization over ₱1 billion, of which nearly ₱931 million is marked as overdue balance. This has forced Red Cross to stop conducting coronavirus tests charged to the agency— a development which has severely affected the testing operations for returning overseas Filipino workers.
Malacanang earlier said PhilHealth will pay half of its overdue sum by this week at the latest. Gordon, however, has insisted on full payment to cover the costs of test kit purchases and salaries of the medical workers.
Gordon slammed PhilHealth for its continued broken promises, saying the agency is putting the whole country in harm's way by refusing to settle the dues.
He also shot down claims of Red Cross' supposed "blackmailing" against the government, saying the organization is the one at a disadvantage.
"Hindi naman kami ang may utang, sila eh… DOJ (Department of Justice) na nagsabi, DBM (Department of Budget and Management) na nagsabi. Presidente na nagsabing bayaran. Bakit ayaw nila magbayad? Ayaw lang talaga nilang magbayad," Gordon said.
"Kami na talaga ang naba-blackmail. Ipapadala ang test dahil kailangan gawin, duty namin sa tao na kung makakayanan namin, itetest namin. Duty naman ng PhilHealth na bayaran kami," he added.
Aside from delays in OFW testing, Gordon likewise noted that PhilHealth's non-payment may force PRC to cancel its chartered flight to China for the procurement of test kits. The lack of funds also threatens the operations of Red Cross-run laboratories in various provinces, he added.
5070
0
0
cookie-check
Red Cross may sue PhilHealth over P1 billion default