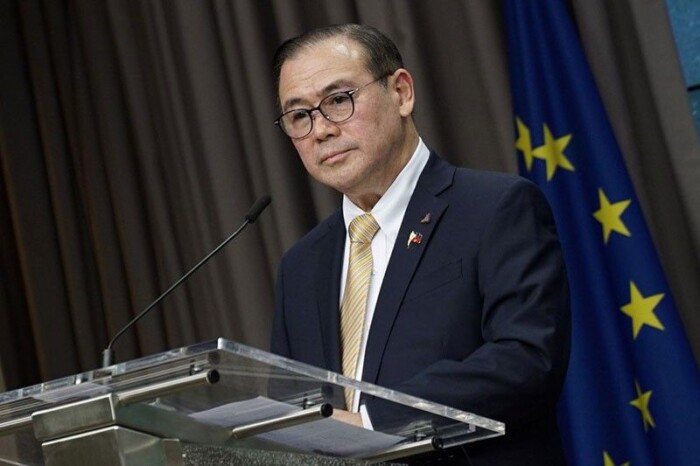 By Fernan Angeles
FOR the last six decades, the Philippines suddenly hinted at a statement reminding Malaysia that Sabah isn't theirs.
Foreign Affairs Secretary Teodoro Locsin said that Sabah, a two-hour boat trip from Tawi-tawi and Sulu, belongs to the Filipinos.
As such, Locsin said that the Philippine government is "reactivating" the North Borneo Bureau, an agency under the Department of Foreign Affairs (DFA) tasked with handling diplomatic issues concerning Sabah.
"I have decided to reactivate the North Borneo Bureau after realizing that the rest of the world has forgotten our Sabah claim, casually designating it as another country's territory when we have not forgotten," Locsin said in a statement during the DFA's budget hearing at the House of Representatives on September 16.
The statement appears to be an offshoot of Locsin's social media post which called out the United States Embassy sometime in July when it referred to Sabah as part of Malaysia.
"Sabah is not in Malaysia if you want anything to do with the Philippines," said Locsin in a tweet.
The Philippines' claim over Sabah is a result of a request of the Sultanate of Sulu, which sought for the Philippine government to represent them and pursue all its claims and rights to Sabah.
According to the heirs of the Sultanate of Sulu, the sultanate leased Sabah to a British company operating in Malaysia in 1878 at a time it was still a British colony. When Malaysia gained independence from the British in 1957, its territorial boundaries remained vague. The question of Sabah's ownership was left hanging in the air.
When the British granted Malaysia its independence in 1957, it left a crucial element missing: Malaysia territory was vague. Ownership over Sabah remained a contested issue between Malaysia, Indonesia, and the Philippines.
In 1963, Malaysia provoked the anger of the Philippines and Indonesia when it unilaterally decided to include Sabah in their territory. In a plebiscite, the Malaysian government asked Sabah residents to choose where they should belong. They voted for Malaysia.
In 1968, President Marcos of the Philippines attempted to take Sabah by force, which resulted in the infamous Jabidah Massacre which involved the killing of the Muslim operatives who refused to carry out the mission.
Every year, the Malaysian government pays the heirs of the Sultanate of Sulu P77,000. The heirs consider this rent, while the Malaysian government considers it cession payment.
4247
0
0
cookie-check
PHL revives Sabah claim