Less abuses if cops assigned in their hometowns, says Cascolan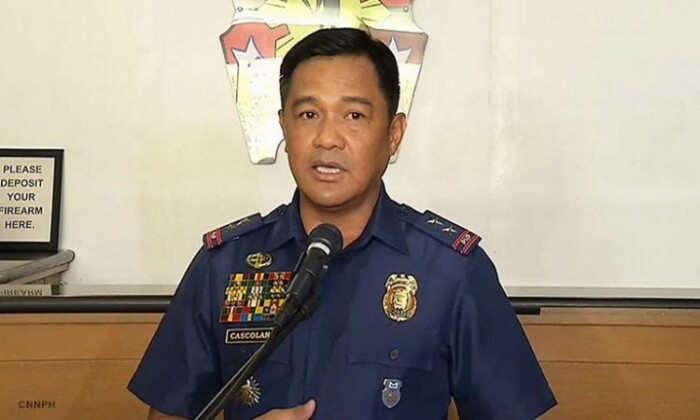 By Fernan Angeles
THE re-assignment of some 2,222 police officers to their hometowns will somehow lessen abuses, says Philippine National Police (PNP) chief General Camilo Cascolan in defending his decision to grant the request of cops wanting an assignment in the locality where they live.
Asked for the logic behind re-assignining cops in their hometowns, Cascolan said: "It [localization program] is an advantage. Siguro iyong mga nang-aabuso lang diyan yung mga malalakas ang loob. Alam niyo na iyon. Anyway, have you ever, lalo na dito sa probinsya, nakakabalita ba kayo ng maraming pulis na nakakaabuso ng kanilang lugar? Tell me. Tell me."
Cascolan told newsmen that what drives the cops to abuse and commit crimes is when they are assigned in places where their families are away.
"…if you assign yourself to other areas, other than your areas of residence, there is a tendency for abuse because wala akong kilala dito, mangongotong ako dito. Dito ako yayaman. Wala akong kilala dito," he added.
Policemen can also spend their time with their families if they are assigned in their hometowns, Cascolan added.
"Mas gusto nila sa lugar nila, sa lugar ng misis nila, because they will take care of their families, do their jobs better. Wala silang isiipin. 'Okay pamilya ko, nandito ako,'" Cascolan said.
The PNP earlier held a send-off ceremony for 2,222 police officers who will be deployed in regional assignments, specifically, in their hometowns and places of permanent residence.
Cascolan had pushed for the PNP localized deployment program to allow law enforcers to have a strong sense of ownership of their own localities, and perform better.
Under the PNP Reform and Reorganization Act of 1998, police personnel with the rank of patrolwoman or patrolman up to police executive master sergeant will be deployed to the city and municipality of their recruitment and/or place of residence, or if not possible, to the municipality, province or regions closest to his residence.
4773
0
0
cookie-check
Less abuses if cops assigned in their hometowns, says Cascolan