Another Miss Universe Philippines bet infected, quits pageant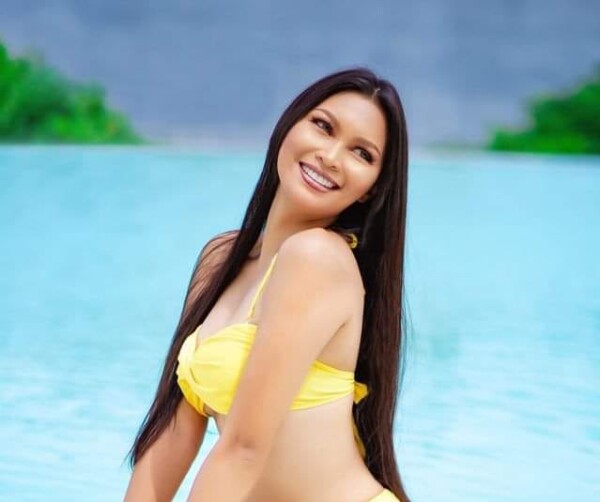 By Fernan Angeles
CAGAYAN de Oro's pride for the Miss Universe Philippines pageant has withdrawn from this year's Miss Universe Philippines after yielding positive to COVID-19.
In her Facebook post, Vincy Vacalares said she may no longer make it to the pageant because she tested positive for the deadly virus from Wuhan, China. She is the second Miss Universe Philippines contestant to withdraw after being infected.
"With a heavy heart, allow me to break the news to all of you that I tested positive for Covid-19 last October 14. This means that I will not be able to continue with my journey to the Miss Universe Philippines crown this year," she wrote in a Facebook post.
"My team and I did all our best to strictly follow all the health and safety protocols, but still the virus hit me," she added.
Currently confined in a hospital in Manila, the Cagayan de Oro bet urged those she was in close contact with to inform health officers to check their symptoms.
Although she will no longer be part of the competition, Vincy thanked all of her supporters and family for all the love.
"I sincerely apologize for what happened. Please be always on the lookout for your health and safety," Vincy said. "Please don't forget to include me in your prayers."
On Thursday, Sorsogon bet Maria Isabela Galeria also announced she will be withdrawing from the pageant. After just having survived COVID-19, she felt that her "body was not well conditioned yet" to continue.
In a statement released on Saturday, the Miss Universe Philippines Organization said that the safety and health of their candidates is of "top priority."
"We salute their bravery and courage as they go through this difficult time and rest assured, we will continue to provide all of the help and support they need," it said.
4791
0
0
cookie-check
Another Miss Universe Philippines bet infected, quits pageant